Good Wearing Resistance Forged Grinding Media Balls
Good Wearing Resistance Forged Grinding Media Balls
HY

China

20-45 days

50000T
Raw material Quality Control : The forged grinding balls ' steel rods are purchased from the famous steel company in China ( 50,000 Tons annually ). It will be strictly inspected before into the warehouse.

Production Line : Forged grinding balls mainly use Automatic rolling machine for 20mm to 70mm balls .
Above 70mm to 150 mm , we will use the labor forging hammer , which will increase the grinding balls intensity and tougness .

We have special department of QC teamwork .The QC department director have 10 years experience in this industry . The team is responsible for inspection during production , inspection before delivery. ( Grinding balls Surface and core hardness test each day each batch and all will be recorded and filed in documents ).
Forged Grinding Ball Features :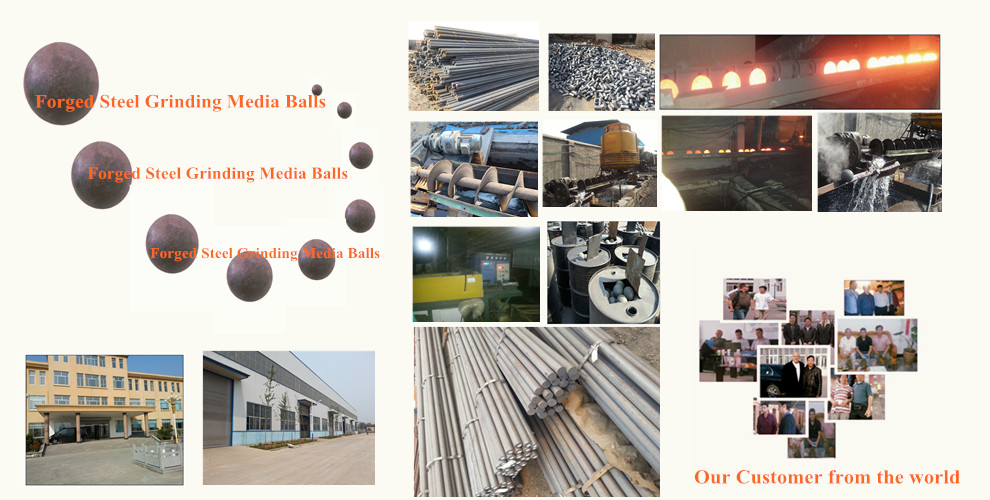 Steel : Low Carbon Steel , High Carbon and manganese Alloy steel , High Manganese Alloy Steel .

Consistant Surface hardness to Core Hardness ( 58-65HRC)

Grinding balls reach to the high Impact toughness more than 15J /cm2

The lowest broken rate : 125mm Grinding balls have reached to "0" broken rate ,all less than 0.5%

Improved wearing rates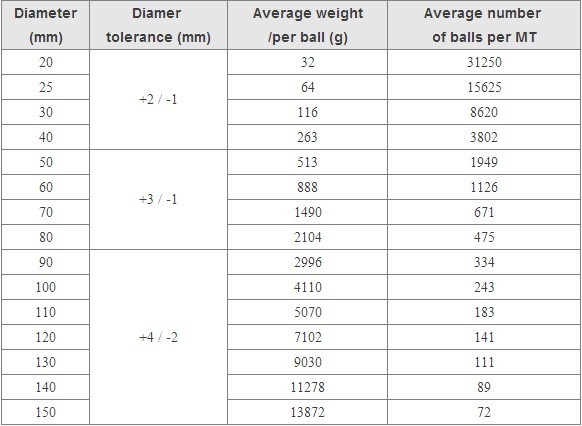 Steel Chemical composition :
| | | | | | | | |
| --- | --- | --- | --- | --- | --- | --- | --- |
| Brand | Remarks | C | Mn | Cr | S | P | Si |
| HY-1 | 60Mn | 0.57-0.65 | 0.60-0.70 | ≤0.25 | 0.030max | 0.030max | 0.17-0.37 |
| HY-2 | B2 | 0.72-0.85 | 0.7-1.2 | 0.42-0.85 | 0.030max | 0.030max | 0.17-0.37 |
| HY-3 | B3 | 0.5-0.65 | 0.4-1.0 | 0.77-1.10 | 0.030max | 0.030max | 1.4-1.8 |
| HY-4 | B4 | 0.58-0.66 | 0.65-0.80 | 0.70-0.9 | 0.025max | 0.025max | 1.3-1.9 |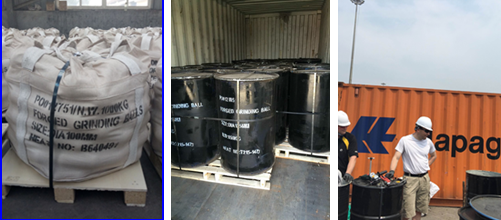 Application Area

Mine
The ore grinding media usually comes out with the steel grinding ball and steel
Grinding rod. Its quality is the decisive factor affecting the operating cost of the mineral processing plant .
We could supply different steel grinding balls in line with different mines and diversified needs of the mineral processing plant. We can offer you the wear resistant steel grinding balls with the diameter ranging from 20mm to 140mm to fit for gold ore, Silver ore, cooper ore , iron ore, etc.. Those products get extensive promotion and applications in actual mining industry , and help the customers attain remarkable economic benefits by saying a lot of procurement cost and largely boosting the production output !
Cement Plant
The power consumption and steel consumption of the ball grinding mill occupy a rather high cost ratio in the production and processing process of a cement plant. The hardness , breakage rate and the corrosion resistance of the steel grinding ball affect the production cost and efficency of the ball grinding mill.
Electric Power Plant
The consumption of the steel grinding ball makes up the bulk of the operating cost in the electric power plant . It is very meaningful of how to find a way to reduce the cost and improve the efficiency .
Chemical And other Industries
We can according to the material to be groud provide the most appropriate wear resistant steel grinding balls to enhance the production efficiency of the ball grinding mill, and debase the production cost . Also availabe is the wear resistant steel grinding rod .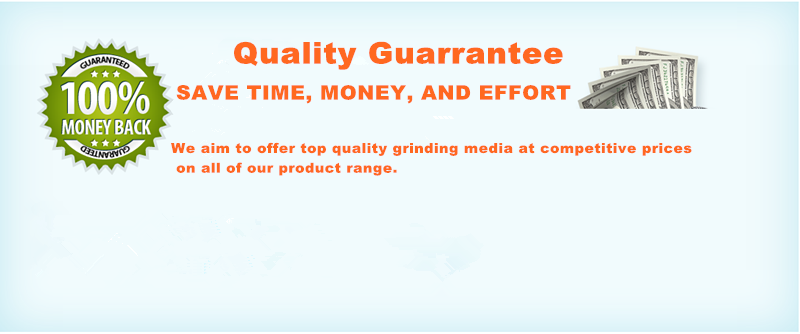 Why Choose Haoyang ?
Where we will buy the steel - Just directly from China Famous steel company or whose qualified distributors.

Haoyang have agent in Europe and providing grinding balls solutions for Gold mining . All the goods will be inspected in factory and then inspected in Loading Port of china by SGS before loading on board . If unqualified , all the containers Will be returned back to factory ! And we accept the claims caused by any problem of the steel .